H&K P30ls 9mm AMB 10+1 4.45"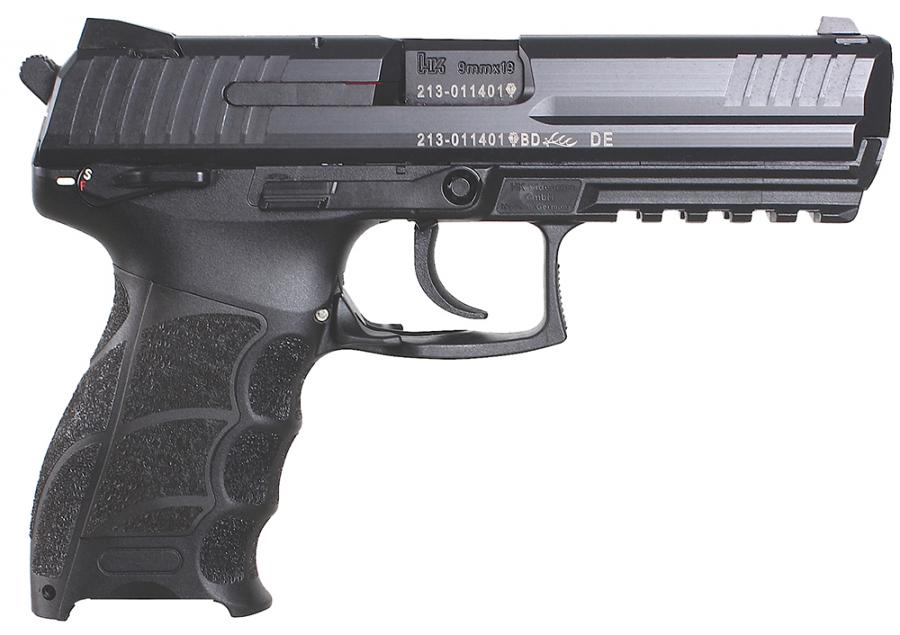 | | |
| --- | --- |
| Available | In Store |
| MSRP | $71900 |
| Restricted | |
H&K P30LS 9mm AMB 10+1 4.45" Interchangeable Backstraps Blk Finish
P30LS models have the features of the L model with the addition of an ambidextrous safety lever mounted on both sides of the frame. LS models are available in conventional double-action/single action trigger mode with decocking button (V3S 9mm and 40 S&W) and with HK's enhanced double action only V2 Law Enforcement Modification trigger. A special V1 lightweight trigger pull model of the Law Enforcement Modification is also available. V3 is a DA/SA, ambidextrous decocking button, with two 15 round magazines. NO EXTERNAL SAFETY.
Item Info
| | |
| --- | --- |
| Item | Available In Store |
| UPC | 642230247406 |
| Brand | Heckler & Koch |
| Model | P30LS (V3) |
| Mfg No | 730903LSA5 |
| Caliber | 9mm |
Tech Specs
| | |
| --- | --- |
| Type | Pistol |
| Action | Double |
| Barrel Length | 4.45" |
| Capacity | 10+1 |
| Safety | Ambidextrous |
| Grips | Interchangeable Backstraps |
| Sights | Fixed |
| Weight | 1.72 lbs |
| Frame Finish | Black |
| Case Type | Hard Plastic |
| Purpose | Personal Protection |
| Size | Full |
| Frame Material | Polymer |
| Finish Color | Black |
| Accessories | 2 Mags |
| Finish | Blue Hostile Enviroment |
| Stock | Interchangable Backstraps and Lateral Plates |
| Overall Length | 7.56 |
| Features | DA/SA Variant 3/ Decocking Button |